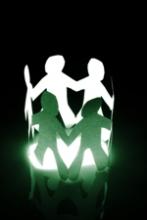 As we've discussed previously, social media campaigns have an enormous advantage over traditional advertising, because they are free and the results are easily measurable.
Here, we're going to  talk about how to ensure the success of your social media campaign before you even get started.
First of all, before you start, you will need to decide what your objectives is (are). If you don't have specific goals, you can't measure their success afterwards.
Some social media marketing goals might be:
1. Get more traffic to my website
2. Get new subscribers to my newsletter
3. Increase brand awareness
4. Make more sales of my product
Know where you started: Before you start your social media campaign, you should have a traffic analytics program of some type installed on your website. Google Analytics has a free one, and there are numerous other traffic analytics programs, both free and paid. This type of program will tell you what keyword phrases people typed to find your website during organic search, and what websites sent people to your site. It will also tell you how many people came to your website every day, what time they came, and even what geographical area they came from. This makes it very easy to measure the success of your online traffic campaign.
Invest mental and mouse time sweat equity. To run your campaign, all you need to do is put in a little time. Sites like Facebook are much more sensitive to sales/marketing pushiness, and are more likely to see complaints than on Twitter, but on all social media sites, try to ensure that you engage in conversation, comment on other people's tweets/posts, etc., several times in between each sales pitch.
You can post tweets/status updates etc., that say things like "Subscribers to my animal health newsletter get my free ebook on how to make your own dog food, complete with recipes!" or "For my Twitter friends, I am offering a 20 percent discount off my Flat Abs Now video if you enter the couple code (insert coupon code here" etc.
Social media work habit. Do this in the morning, afternoon, and evening, for several days, to get the maximum effect.
Subscriber Goal
A subscriber goal. If your goal is to get more subscribers to your newsletter, make sure that when you do your social media marketing campaign, you link to a page on your website designed for that purpose. Have your webdesigner create a page where visitors can enter their name and email address somewhere near the top of the page, and offer an attractive incentive, like a free useful, relevant ebook they can download.
Sites like Aweber or Getresponse offer email subscription management very affordably, and your web designer can use their code to create a subscription box on your web page.
To get more subscribers to your newsletter, tweet and post links with the subscription offer on Twitter, Facebook, Linkedin, and any other social media sites that you belong to.
Brand Building Goal
To increase brand awareness, you need to be able to measure how often people are mentioning your brand name before you start the campaign, and after.  Free sites that do this include tweetbeep.com, twilerts.com, and others that email you every time someone mentions your brand name, or any other keywords that you have told tweetbeep, twilerts, etc., to look out for. Google alerts will also email you when your name/brand is mentioned on the web.
You can also be proactive and search for your brand name on sites like addictomatic.com, or on Twitter itself, in their search function, or on Google or Technorati.
If you do this BEFORE you start your social media campaign, you will then be able to measure the increase in mentions of your brand name after you run your campaign.
Increase Sales Goal
To get more sales of your product, you need to tweet links to it, post links on Facebook and Linkedin, and to include in those links some kind of special offer so that the increased sales will be trackable. Ideally you could offer a coupon that could be redeemed, or sell a cheaper priced version of this product for a limited time; then you can check how many coupons were redeemed and how many products you sold.
These methods all allow you to see measurable results, so you can repeat what works and eliminate what doesn't.
Help the next person. Retweet and share on Facebook and your other favorite.
Margaret Ross, speaker and writer, grows and encourages people in business and in their lives. Ross is CEO of the Kamaron Institute, a leading management consulting, training, and market research communications firm. Margaret is the editor of Kamaron PI, the Positive Impact blog, host of Telly award winning Success Class and is a regularly featured guest on America's top radio shows.
NEWS: Kamaron PI: Positive Impact blog is delighted to me now be featured as a leading source of Business Intelligence content on Alltop http://business-intelligence.alltop.com