"Top 10 Subject Line Words That Get Opens", a recent blog post on Webpronews, has turned out to be surprisingly popular.
It was retweeted all over the Twittersphere, linked to and quoted on numerous blogs.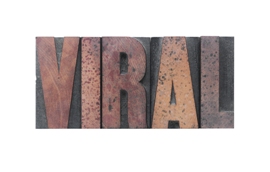 On second thought, it's really not that surprising that this was a popular blog post - the post headline had several of the tried and true success words that draw people in and keep reading.
1.) List headlines are always popular - just look at the cover of any magazine on the newsstand. "Five ways to save money on groceries", "Ten Best Pickup Lines That Work", "Eight Diet Secrets That Really Work" etc.
2.) Polls are also very popular...if:
3.) They are about something intriguing, and especially if...
4.) There is a "What's in it for me" component to them.
In this case, the results of this poll will be of vital importance to anyone who sends out emails to a list of customers or potential customers. After all, if you send out emails to a list, you want your list to open that email, don't you? The percentage of people who open your email has a direct impact on your bottom line.
The key here is to think of a poll subject that will be useful to your customer base. For instance, if you are in the diet business, you could commission a poll and find out something like - what are the ten top triggers that lead you to cheat on your diet? What are the five most successful weight loss programs?
If you are in the web design business, you could commission a poll to find out something like: What five design elements make people leave a website immediately?
A poll done by an outside, independent company, rather than by your own company, is always best. If you do the poll yourself, people are going to question the results and wonder if you slanted them, even inadvertently, in your favor. Readers will take the results of a poll done by a professional polling company much more seriously. Their findings may not be what you wanted; but they are more likely to be seen a credible.
Kamaron Positive Impact Blog (PI) :

Committed to Making a Positive Impact on your Business and Life.
If you like this article, ReTweet it to help others.
Contact: Margaret Ross is president and CEO of the Kamaron Institute, a leading business management consulting, marketing research, and staff development firm.
Market Research, Online Surveys
Margaret Ross: Kamaron Institute on Twitter: http://twitter.com/kamaron_org