Opinion Central : Tell Us What You Think…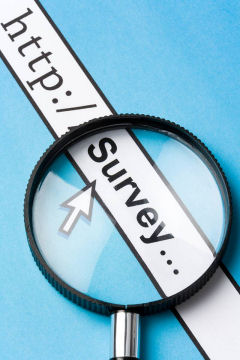 Opinion and Survey Central is an opinion hub. We gather the preferences, plans, and insights of the thinking Internet public and explain the results and trends in useful, clear and simple thought bytes.
"Our opinions do not really blossom into fruition until we have expressed them to someone else. " Mark Twain, Samuel Clemens (1835 - 1910)
TIP: To make it easier to read survey please use the up/down and left/right scroll bars on the survey window. These differ from your browser scroll bar.
Kamaron Institute research team abides by the Council of American Survey Research (CASRO) Code of Standards and Ethics for Survey Research. We abide by principles set forth in the Safe Harbor framework as set forth by the U.S. Department of Commerce regarding the collection, use of data for European Union.
© 2009-2015 Kamaron Institute. All Rights Reserved. Request More Information · Customer Reviews