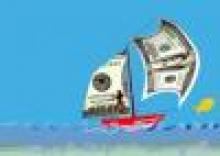 Holidays Season can be happy time to promote you business....Think social.
Brick and mortar businesses are busy promoting themselves in newspapers, on billboards, and with flyers, this holiday season. Those are all good ways to get exposure, but let's not forget the new weapon in the promotions arsenal: social media. Social media promoting is immediate - you don't have to wait days or weeks for your ad to appear. So even if you''re just getting started with your social media holiday promotions now, it's not too late - your promotions appear as soon as you type them in. And unlike most traditional advertising, it's free, costing only the time that you take to type in your promotional "tweets" or posts.
So how can you use social media to promote your business during the holidays?
♦People are bargain focused. Meet their needs to accomplish your business goals
Delivering Value
You should be advertising attractively priced gifts or services, and you should communicate the fact that they're low cost in your tweets/posts/updates.
You can offer two for one deals, you can offer free shipping, you can offer bulk savings, you can offer year long subscriptions at a low cost each month...you get the idea.
Tell people how they will be saving money by shopping with you.
Provide How To Help
One way to promote yourself without seeming too "sales-y" is to steer people towards your website with cost-saving articles and gift suggestions. Write articles such as "50 ways to save money this Holiday Season" - who wouldn't read that? - and then either have your products featured prominently on the same page, or include them in your list.
For instance, if you sell cooking related products, you could have a list of low cost holiday recipes, and have your cooking products featured prominently on the page...or you could explain how your crockpots can be used to prepare low-cost meals this holiday and all year long. Or you could create a list of holiday recipes that make great gifts.
If you sell pet products, you can write articles about animal safety and health during the holiday season, and offer some bargain pet products in advertisements right next to the article. Or you can make a list of low-cost presents for pet lovers, with your products prominently featured on the list.
Helping Others During Holiday Season
Another great thing to do during the holiday season is pick a local charity and donate part of your profits to them. Advertise this prominently via social media - let people know that 10 percent of net profits go to a battered women's shelter or animal shelter or soup kitchen.
You can create a donations button on your page and allow people to buy your products to be donated to the needy, if you sell products that could be useful to those in need. Anything from clothing to toiletries to books to food items to household goods would be helpful to people in these economically stressed times.
So don't neglect social media this holiday season. It can be a powerful - and free - promotional vehicle for your business.
If you think this article can also benefit others, please Retweet it, include link on your FaceBook.
Margaret Ross, speaker and writer, grows and encourages people in business and in their lives. Ross is CEO of the Kamaron Institute, a leading management consulting, training, and market research communications firm. Margaret is the editor of Kamaron PI, the Positive Impact blog, host of Telly award winning Success Class and is a regularly featured guest on America's top radio shows