Certain birthdays mark special life changes. A birthday could mean becoming school age, driving age, dating age or voting age. Thirteen has become the 'cellphone of my own' age. Just 12 percent of kids ages 8-12 have a wireless phone, but that jumps dramatically at age 13. Nearly half of young teens, ages 13-15, have a wireless phone number of their own. That number jumps to 68 percent for the 16-17 age group. The phone may be traveling with the new teen, but the phone bill is still going to mom and dad. Parents pick their children's wireless service bills in over two-thirds of the cases.
This wireless generation, born ten years after the first U.S. cell phone service went live (1983), has been mobile and internet connected since birth. They were born in the same year the first major Web browser debuted in 1983. They have no memory of life prior to the World Wide Web.
The number one thing teens use phone for is a mini communications and entertainment device. They use it for talk, text messages, playing games, taking photos, and buying ringbones.

How Much Time Teen Users Spend With The Cellphone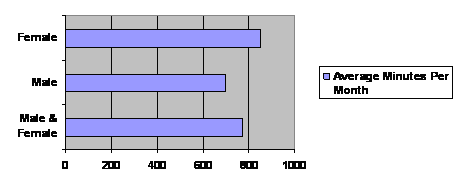 Source: Telephia's Mobile Youth Report, Ages 13-17
The average teen is spending 777 minutes - the equivalent of nearly two school days per month - using their cellphone. Teens are twice as likely as the general population to play games on a cellphone, use a cellphone to vote in TV or radio polls, or purchase ringtones. All this cellphone time brings issues and opportunities that didn't exist ten years ago. The key opportunity is content. The key issue is safety.

Cyber Safety
Although purchased for safety, the wireless world opens your child to new risks. They can become predator's prey and middle school cyber bullies. Cyber-bullying, also called online social cruelty or electronic bullying, in the form of text messages, emails, photos, and website postings, can go school-wide in minutes and global in days. Before the birthday phone is unwrapped, the first number dialed, or text message sent, you need to clearly communicate with your teen what your families' online and cellphone behavior code will be.

Cyber Safety Tips
1. Clearly spell out what behaviors are unacceptable.
2. Explain the penalties your child will face for breaking the family online behavior code.
3. Monitor your child's cellphone activities.
4. Talk regularly with your child about on-line activities he or she is involved in.
5. Consider installing filtering and blocking software.
6. Teach your teen to keep all information safe including passwords, email, names, cellphone numbers, and family information.
7. Posting profiles and photos on the web can put your child at risk.
8. Understand clearly that proactive parents are the best deterrent.
Sources: Kamaron Institute, American Demographics
###